Ithaca Community Chorus & Chamber Singers
DirectorGerald Wolfe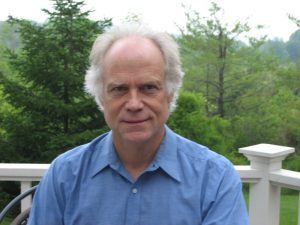 Gerald Wolfe graduated from Princeton University and pursued graduate studies in philosophy at Cornell University. In 1975 he founded Ithaca A Cappella and in 1985 the Ithaca Art Ensemble, a 16-voice professional vocal ensemble, which in 1988 became the Gerald Wolfe Singers. In 1971 he became organist at St. Paul's United Methodist Church and in 1982 music director. In 1995 he became parish musician at Grace Episcopal Church, Elmira. He has studied voice with Stanley Snyder and Leslie Bennett; choral directing with Gregg Smith, Paul Christiansen, Robert Shaw, Helmuth Rilling, and Donald Neuen; orchestral conducting with Herbert Garber; and small ensemble singing with The Western Wind.
He became music director of the Ithaca Community Chorus and Chamber Singers in 1990. Since then he has directed the Chorus in a wide variety of great choral music, including Bach's Mass in B Minor and St. Matthew Passion, Bloch's Avodath Hakodesh, Brahms' German Requiem, Bruckner's Te Deum, Haydn's Creation, Monteverdi's Vespers, Mozart's Requiem, Mendelssohn's Elijah, Poulenc's Gloria, Pärt's Te Deum, and Verdi's Requiem. He has conducted Beethoven's Missa Solemnis and Handel's Messiah with the Cayuga Chamber Orchestra and in January of 1994 led the chorus in performing Rachmaninoff's Vespers in Moscow and St. Petersburg.
Accompanist
Bill Cowdry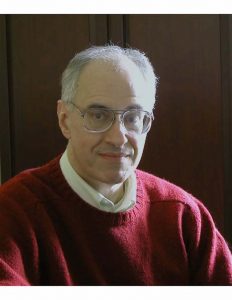 Bill Cowdery works on the staff of Cornell University's music library, and as musical director and organist of the First Congregational Church of Ithaca.  He has taught on the faculties of Cornell, Ithaca College, Colgate University, and Keuka College as performer, conductor, musicologist, and theorist.  He has appeared widely as a keyboardist and lecturer in the upstate New York area, and was 3-year fellow of the Bach Aria Festival at Stony Brook.  Bill holds a Ph.D. from Cornell for a dissertation on the early cantatas of J. S. Bach, and held a Fulbright graduate fellowship in the U.K.  He authored numerous articles in the New Harvard Dictionary of Music and the Harvard Biographical Dictionary of Musicians, co-edited The Compleat Mozart with Neal Zaslaw (Norton), and published a string quartet setting of Bach's Goldberg Variations (Presser).